NEWS & EVENTS > NEWS
"A nation's culture resides in the hearts and in the soul of its people"
-Mahatma Ghandi
Liangzhu Archaeological Site in Zhejiang inscribed onto UNESCO World Heritage list
8 July, 2019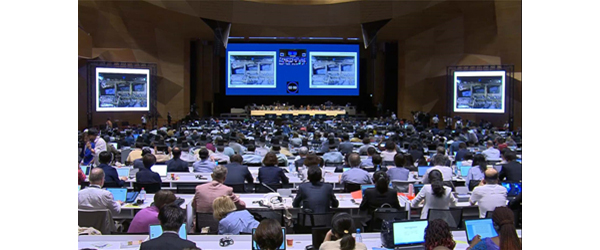 Image from sach.gov.cn
At the 43rd session of the World Heritage Committee in Baku, Azerbaijan, held on July 6, a resolution was passed to include the Archaeological Ruins of Liangzhu City on the UNESCO World Heritage List. This brings the total number of World Heritage Sites in China to 55, passing Italy as the country with the largest number of such sites.
Liangzhu is an ancient Chinese city that dates back to about 3300-2300BCE, thought to have lasted about 1000 years. The ruins are located in the Yangtze River Basin, on the outskirts of current-day Hangzhou—a testament to the important role of the Yangtze River region in the origins of Chinese civilization. Considered to be a late Neolithic civilization, the ruins show a form of regional statehood. The ruins are an outstanding example of early urban civilization, and contain evidence of urban planning, a water conservation system, a unifed belief system, and social stratification as expressed in the differentiated statuses in burial and funeral structures. Its economy was based on rice cultivation and agriculture.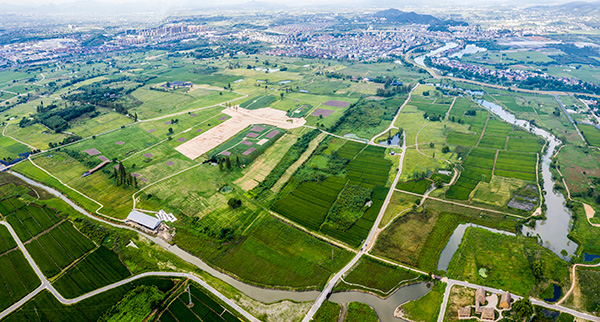 Image from China Daily
The World Heritage site has a declared area of 14.3 square kilometers, and a buffer zone of 99.8 square kilometers. The heritage area includes the city site (including palace and altar remains), a surrounding complex water conservancy system, 11 early-stage dams, high-level burial sites, and a series of ceremonial jade artifacts that symbolize the culture's belief systems.
The site was first discovered in 1936, when archaeologists unearthed some pottery. The Liangzhu culture was officially named in 1958. A breakthrough came in 1986 when a burial site with around 1200 artifacts made from jade, pottery and ivory was uncovered. The walls of the city were discovered in 2007 and the water conservancy system unearthed in 2015.
China has pledged to put more effort into protecting this newly inscribed site, according to Liu Yuzhu, head of the National Cultural Heritage Administration, as told to Xinhua. Protection issues such as traffic passing through sites, rising number of tourists, and risk management and hazard prevention will be on their list of issues to focus on.
Sources:
https://en.unesco.org/news/seven-cultural-sites-inscribed-unescos-world-heritage-list
http://kaogu.cssn.cn/zwb/synr/sy/201907/t20190708_4930956.shtml