NEWS & EVENTS > NEWS
"A nation's culture resides in the hearts and in the soul of its people"
-Mahatma Ghandi
Henan Archaeology and Heritage Sites Tour
23-30 April 2017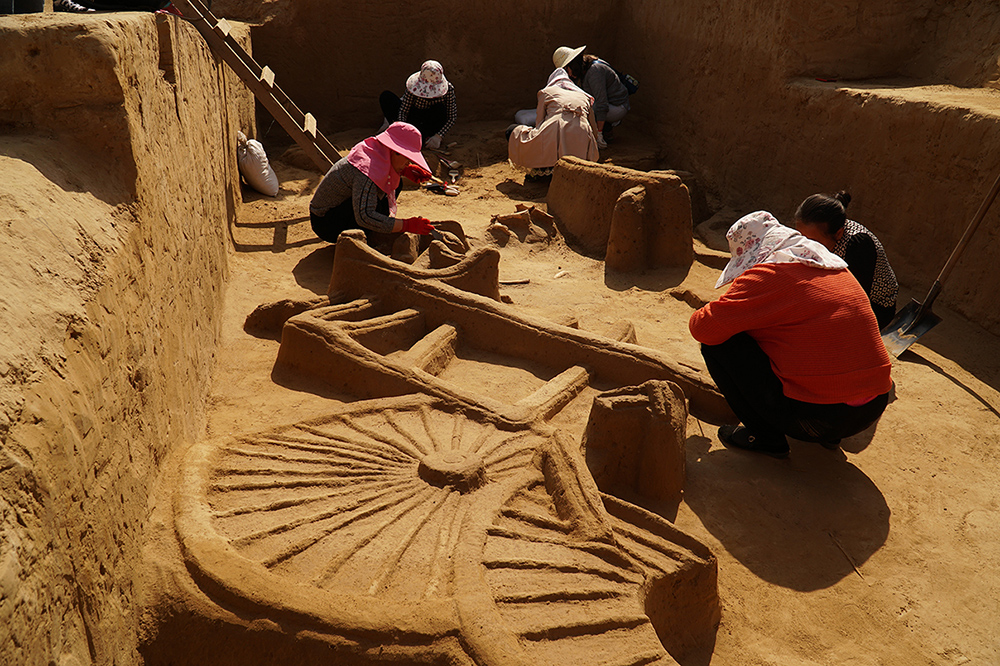 Tour members at one of the archaeological sites the tour visited near Zhengzhou. This particular site was a Shang-Zhou site where horse chariots were excavated.
Henan Archaeology and Heritage Sites Tour, which took place from 23-30 April, 2017, was a wonderful time! We would like to especially thank the incredible assistance of Henan Provincial Institute of Cultural Relics and Archaeology (HPCIRA) for making all of this possible and letting the participants have a unique opportunity to experience history and archaeology in person.

Our Henan tour is unique from general sightseeing tours. In order to provide meaningful context and more learning opportunities to understand Henan and archaeology, we visited several key archaeological sites that are not otherwise open to the public. These exclusive site visits, such as a Shang dynasty horse chariot archaeological site in Zhengzhou, and Yin Xu archaeological site, were only possible with the support of the HPICRA, who oversees these sites that are still undergoing excavation. Participants even had the opportunity to try their hand at archaeological field work, performing tasks such as getting a soil core sample, and carefully digging for artifacts. The hands-on experience allowed participants to get a taste of the hard work that archaeologists have to undertake outdoors, under the heat of the sun. The tour was also able to visit the research and storage labs of archaeological units, on the provincial level (HPICRA) and site level (Anyang archaeological work station), thus witnessing other steps in the archaeological process, and how the skills and rich knowledge of archaeologists give meaning and context to these artifacts, bringing them to light after having been buried hundreds or even thousands of years.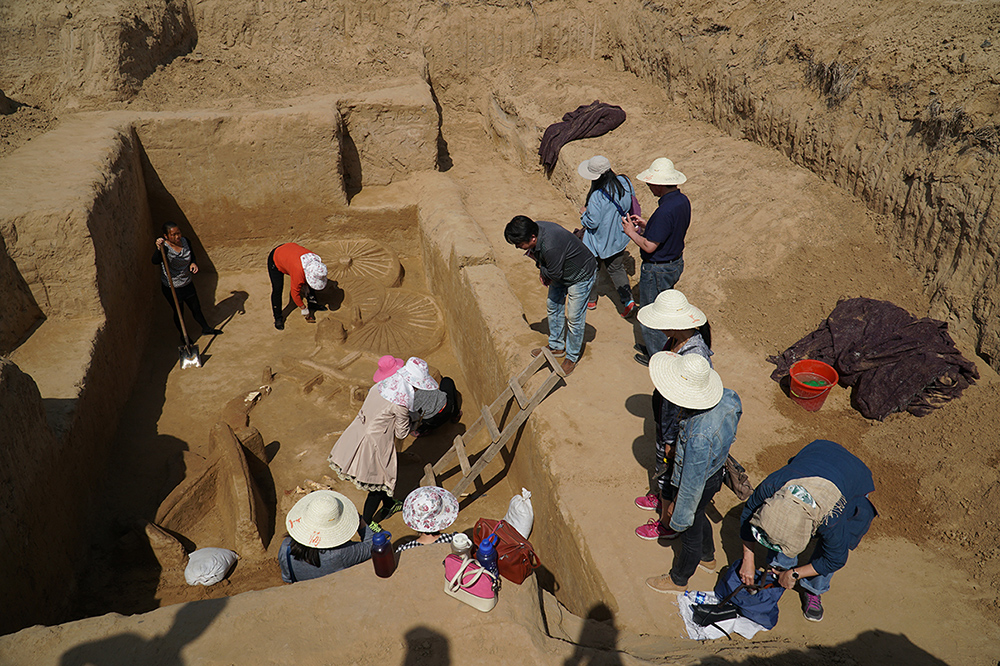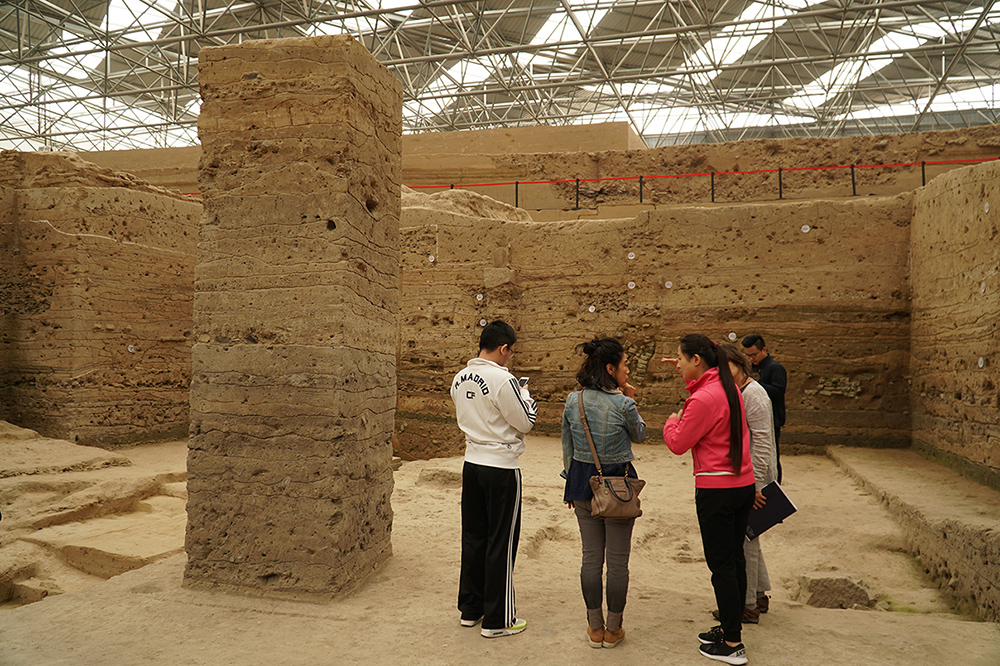 From the top:
one of the archaeological sites visited; being shown
an oracle bone at the Anyang Archaeological Site
Work Station; at Longmen Grottoes.
Besides archaeological sites, the tour also went to renowned heritage sites and museums such as Henan Museum, Luoyang Ancient Tombs Museum, King of Zheng Tomb and Chariot Burial Museum, Longmen Grottoes in Luoyang and Liyang Sui dynasty Granary site. These sites were inspiring, tangible pieces of history that also showed the importance of heritage conservation. Longmen Grottoes, for example, was truly awe-inducing, but we were also saddened to see the evidence of purposeful destruction and stealing of many of the Buddhist carvings.
The lessons and feelings embedded in seeing heritage and heritage first-hand are not easily expressed through words alone. From our visits to Luoyang, Kaifeng, Anyang and Zhengzhou, which were all major ancient capitals in China, we were able to get a glimpse of the passing of dynasties, and the great humanistic achievements of those who came before, including the strong passions and beliefs that moved them to build such lasting monuments and artifacts, that we still resonate with today. We had a most memorable experiences in Henan, the cradle of Chinese civilization. We look forward to organizing more heritage tours to share Chinese culture in the future!